So, today I was walking around some places and I was noticing how their are a lot of new companies that are using the Google Places now that were not before. Being the online marketer that I am I get excited and pull out my brand new iphone 4 and scan their barcode to receive the information that they have. This for me was a very proud moment even though I had nothing to do with it. It was the fact that now small companies are understanding that QR Codes are growing and that more and more people are using them and also their reaching an entirely new set of people as well.
Yesterday, I was reading a blog post on SpinSucks Dot Com about QR Codes which was very interesting and the writer Stephanie True Moss gave some very good pointers on what you should be using QR Codes for. Now, their are still a wide variety of solo entrepreneurs and companies that are not using QR Codes yet because this is something still very new that a lot of people do not understand. Mobile Marketing has been highlighted as one of the top specific forms of marketing that would be growing in 2011 greater than any other form of marketing out their. Which in my opinion I don't doubt that it would not be. With increasing applications of mobile phones and the uprising of sms messaging as well with the addition of QR Codes their is a lot of room for growth and success.
But, their are a couple of ways that you could use QR Codes to your benefit:
Push information straight to your customers mobile device
Collect email addresses to enhance your email campaigns
To send special coupons or deals that your company would be doing
Take a survey of the customers that are using their mobile devices in your company as well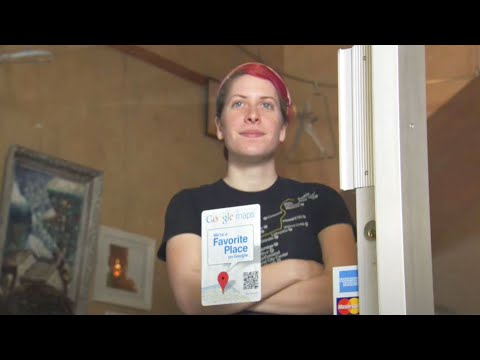 The list goes on and on about QR Codes but one thing for sure is that you want to be apart of this. If you have a smartphone download an application that can scan and get out their and be active and see what other companies are doing with their QR Codes. Ask questions and be observational as to what is going on out their. Don't be left behind this year with the latest marketing trend, I mean it's everywhere already you just have to put forth a little bit more work with understanding how to use it.
A great friend of mine Christina Haftman sent me over this video to share with you guys. I did find a great blog post on TechCrunch about how Ebay's latest QR Code they inquired is doing some amazing work. Check out their blog post